Trusted Cab Services
While you travel alone to a new destination out of the city, or with your friends and family, you can keep your trust in us for your well-being. While planning for an outstation journey, book our outstation car rental services because our drivers are very knowledgeable of the routes and act as guides throughout the trip so that you can feel comfortable and enjoy a stress-free journey. Hire our drop taxi services in Trichy and get transparent and discounted rates. We offer different outstation taxi travel options that best suit you. You can book a taxi online from our website; we offer pickup/drop service whenever you want.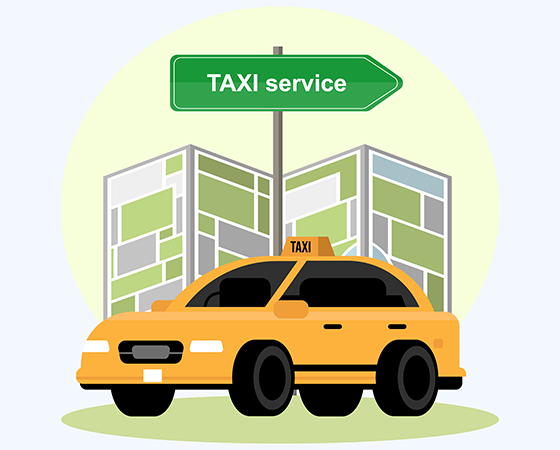 One Drop Taxi's Best Ride Facilities
Safe One Way and Round Trip
If you're looking for a reliable outstation taxi service, then One Drop Taxi is your right choice. We offer safe one-way trip and round trip as per the convenience of our customers. We understand the value of your money hence we offer good deal on the rates while you hire a cab for your trip.
Drop Taxi Tracking Facilities
Now you can track your taxi with our GPS tracking for a rental cab at One Drop Taxi. Through GPS technology, precise information on the speed of the cabs, current cab driver, and locations are being tracked by the company. The customers can be aware of the routes the driver is taking and keep them at ease.
Emergency Alert
Our tracking system is developed in a way that gives alarms, alerts, and warnings in emergencies. Just one click of a call button will caution the near-one of the customers in case of emergency. We ensure that customers who book taxis online with us are safe and secure throughout their journey.
Cabs for All People
One Drop Taxi's main aim is to cater our cab services for all kinds of people ranging from small kids to elders and women safety cab services. Our rates and charges are structured to be reasonable and affordable for people booking for intercity, outstation, airport, one-way, or round trips of their choice.
Get Back Your Stuff
If you leave back any of your belongings in the cab by mistake, you can contact the driver anytime and get your item. Our professional drivers keep your belongings safe and hand them over to you on time. One drop taxi ensures the safety of the riders and their belongings - before, during, and after every trip.
One Tap for Taxi Booking
One drop taxi allows the users to book taxis seamlessly by automatically identifying their exact location and address for their local or outstation taxi booking in just one tap. Our website and app are designed in a way that is easy to use for anyone; offers the best booking experience to the customers.
Easy Payment for Your Trip
One Drop Taxi allows its customers to pay the fare for the ride without carrying any cash with them. Customers can safely pay for their cab booking via different payment modes like UPI, Net banking, Debit Card, Credit Card, Online wallets, etc. You can also pay for your ride in instalments like prepaid or post-paid mode.
Frequently Asked Question (FAQ)
What are the ride services provided by One Drop Taxi?
We offer one way drop taxi and round trip drop taxi at your budget price. We offer one way cab service at one way fare to save your travel expenses.
Can I Access One Drop Taxi 24*7?
Yes, One drop taxi provides 24*7 services and can be accessed from anywhere with easy options to book online. We also provide 24/7 support so that the customers can contact us any time for booking.
May I know the operation places?
One drop taxi provides outstation car rental services to Chennai, Bangalore, Trichy and all over Tamil Nadu. Customers can do online taxi booking hassle-free from their location.
How to get the confirmation about my taxi booking?
After booking a cab/taxi at One Drop Taxi the customers will get an instant confirmation SMS and email from us. The confirmation SMS/Email will have all the details about the ride like pick-up and drop location, date of journey, vehicle details, driver details, estimated amount, etc.
How do I pay after my trip completion?
After the trip completion, the customers can pay for the ride at their convenience through different payment options like Cash, Bank transfers, UPI, Netbanking, Debit cards, Credit cards, Online wallets, etc.